The U2 Revision Stem is a fully coated Titanium Plasma Spray cylindrical stem optimized for revision hip arthroplasty.
The U2 Revision Stem is designed with a shorter neck offset compared to primary implant designs in order to facilitate joint reduction for patients with soft tissue scarring or contracture from previous surgeries.
180 mm and 230 mm stem length options with Ø11 mm to Ø18 mm are available to allow for treatment of patients with bone deficiency and anatomy variations.

Proximal tri-wedge designed to provide rotational and axial stability.



Shorter offset than primary implant designs.

Full Titanium Plasma Spray coating designed to promote biological fixation.

Polished bullet tip helps facilitate ease of insertion and reduce or prevent potential thigh pain.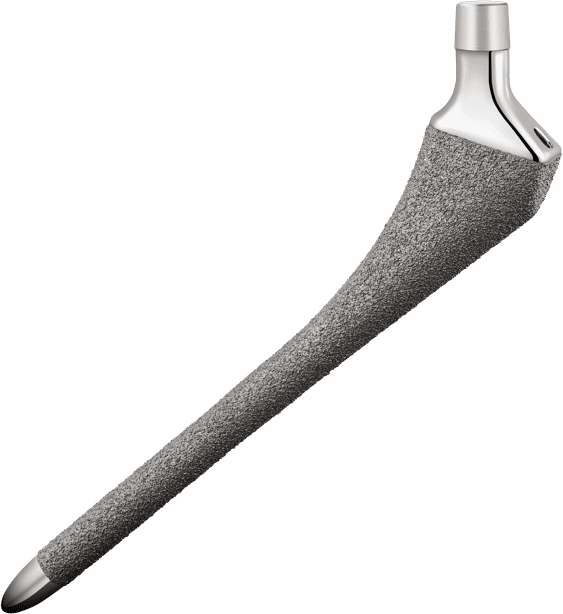 Straight and curved stem options
The straight 180 mm length stem is designed to enable diaphyseal fixation and avoid the risk of bone fracture, particularly for patients with a small femoral canal.
The anterior bowing feature in the curved 230 mm length stem is designed to fit the anatomical shape of a femoral canal with increased bone deficiency and prevent potential cortical impingement and intraoperative shaft fracture.