The U2 Knee System's MDT (Modular Disposable Trial) enables surgeons to complete all trial evaluation surgical technique steps with pre-sterilized, single-use components. This allows for reduced potential of compromised instruments, reduced instrument cleaning/sterilization costs, and faster room turnover.
MDT includes femoral trial sets, tibial trial sets, and patella trial sets designated by implant size


Includes the Femoral trial, CR notch trial, & PS box trial, as well as the PS notch cutting guide.


Includes the baseplate trial, PS post trial, and trial spacers to represent tibial construct thicknesses between 9 to 18 mm.


Includes both onset and inset trial components.



Tibial Trial Set
Enables transformation of CR insert trial into PS version.
9 mm insert trial
2 mm Spacers
3 mm Spacers
Baseplate Trial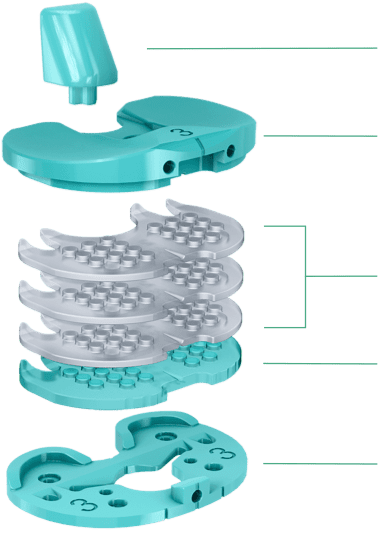 Femoral Trial Set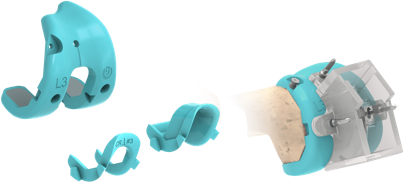 The femoral trial set is metal-back reinforced and easily converts to PS and CR versions by simply switching notch trials. A PS notch cutting guide is available for PS box preparation.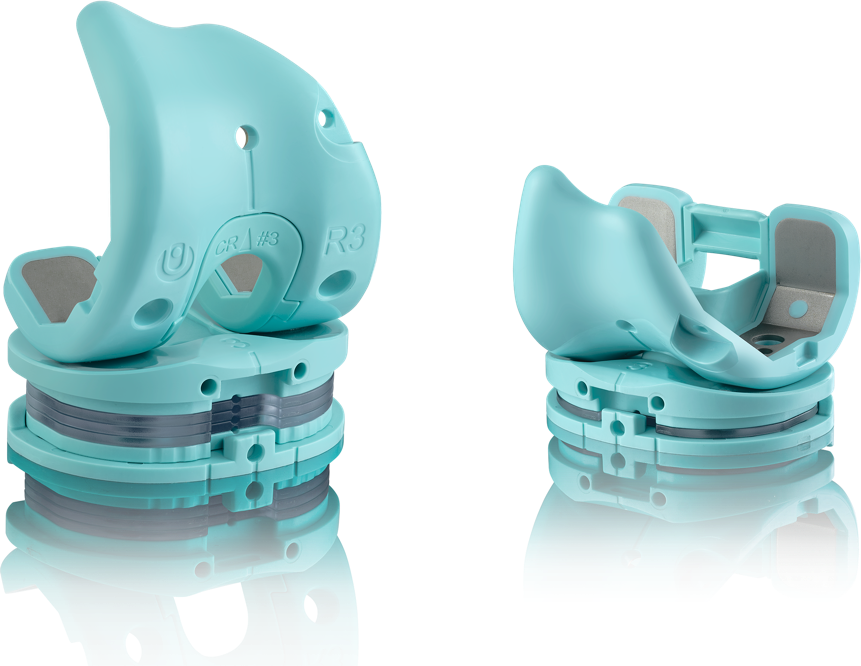 Optimal Surgical Efficiency
When using the U2 Knee System's AiO Block and MDT Implant Trials together, the number of required instrument trays can be reduced from 6 to 1.5.