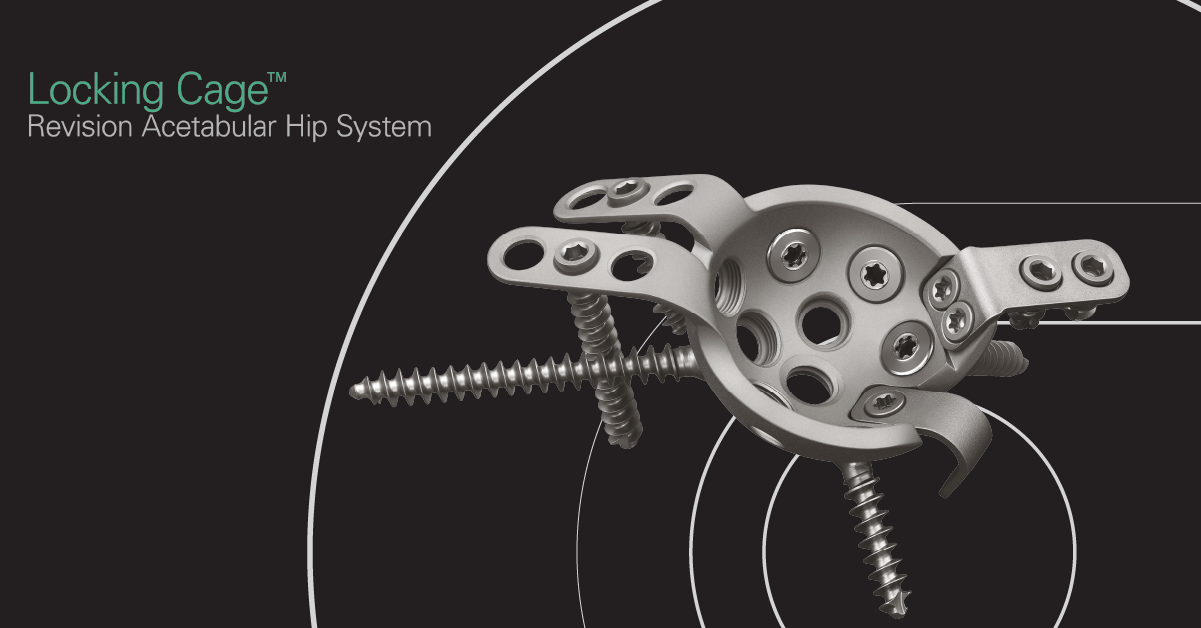 Locking Cage™- Revision Acetabular Hip System
Dear United Colleagues,
This month we are highlighting a 'hidden gem' that already exists in your United Orthopedic sales bag, one we rarely focus on from a corporate perspective, the United Locking Cage™. This acetabular hip system is used for revision hip arthroplasty, trauma, and other indications where the patient presents with severe acetabulum deficiency and this type of device is required to reconstruct the acetabular structure before a joint prosthesis is implanted.
So why are we highlighting the Locking Cage now? There 3 Reasons.
Reason 1. Positive Customer Feedback. Lots of our surgeons use the United Locking Cage on a regular basis and have received positive feedback from them on the value of the system.
Reason 2. High Average Selling Price (ASP). This is a revision implant system for complex procedures and inherently has a higher ASP, so this can quickly add to your commissionable sales.
Reason 3. This is a Door – Opener. The number of implant companies offering this type of system is limited, so this may be an opportunity to provide a differentiated product to get on contract and/or provide a solution that hospital system may have limited options for. Simply said, this may be a way for you to 'get in the door'.
Next Steps. We want to share more about this opportunity with you! Join us on Wednesday May 24th at 7:00PM EST where we will provide a quick tutorial on the United Locking Cage, how it has been presented to surgeons, how it has been presented to the hospital and had pricing approved and inter-operative tips and technical pearls from our agent partners and corporate colleagues who are supporting this product around the US today.
Please join us to learn more about this opportunity! If you are interested in learning more but cannot attend, please contact your United Orthopedic Area Vice President or Pete Waterman @781.405.9469 or peter.waterman@unitedorthopedic.com anytime. Thank you!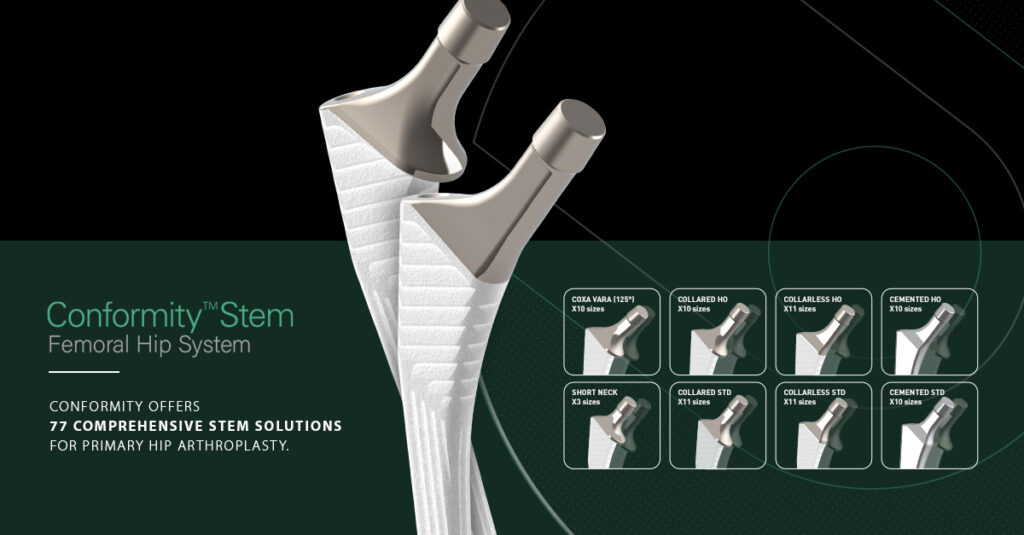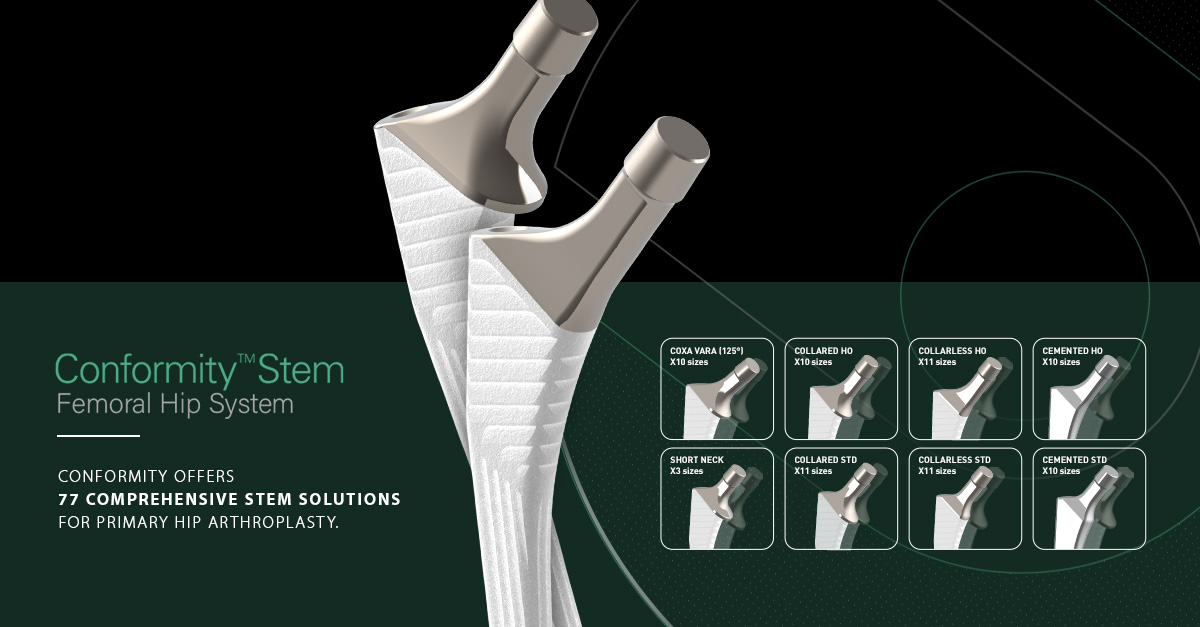 The Conformity Stem platform provides a comprehensive stem solution to hip arthroplasty surgery. Conformity is available in 77 stem options with 155μm of fully-hydroxyapatite (HA) coating, multiple neck options, collared and collarless features, and cementless and cemented options.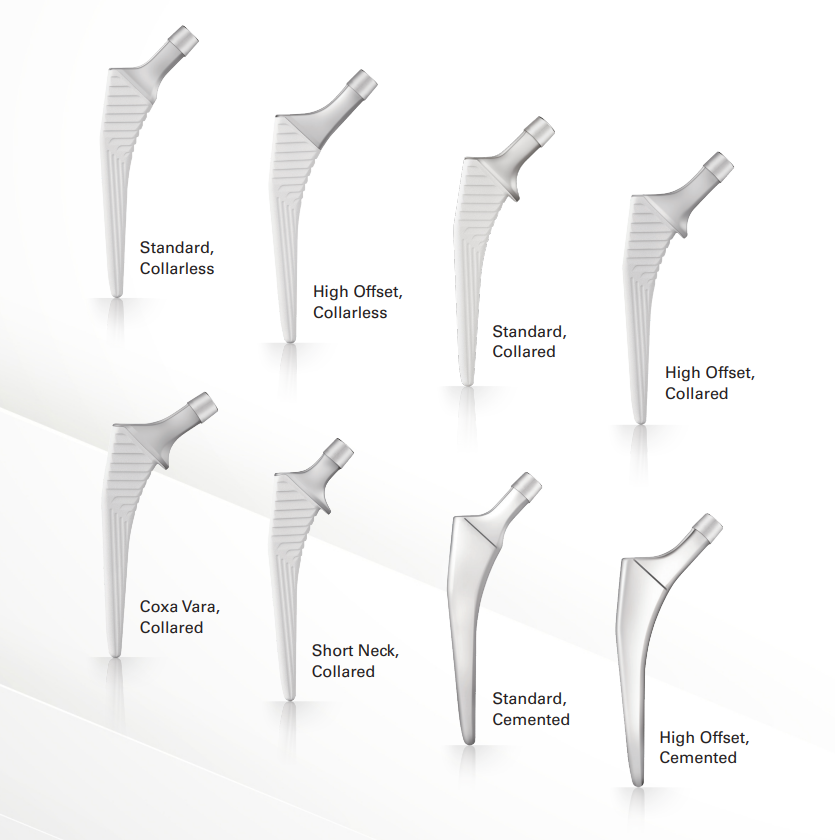 Conformity's design is based upon the widely accepted HA-coated stem design, which is well documented to facilitate stem fixation, stability, and longevity. The system is designed to help address deficiencies of other systems currently on the market. By offering multiple neck options with both collared and collarless options, United Orthopedic created a hip system that could be individualized to help recreate the anatomy of as many patients as possible.
Additionally, Conformity is designed for minimally invasive surgical techniques as well as other different surgical approaches.  The goal? To satisfy the needs of all surgeons. Edwin Su, MD (HSS), Conformity's designing surgeon, has said about the system: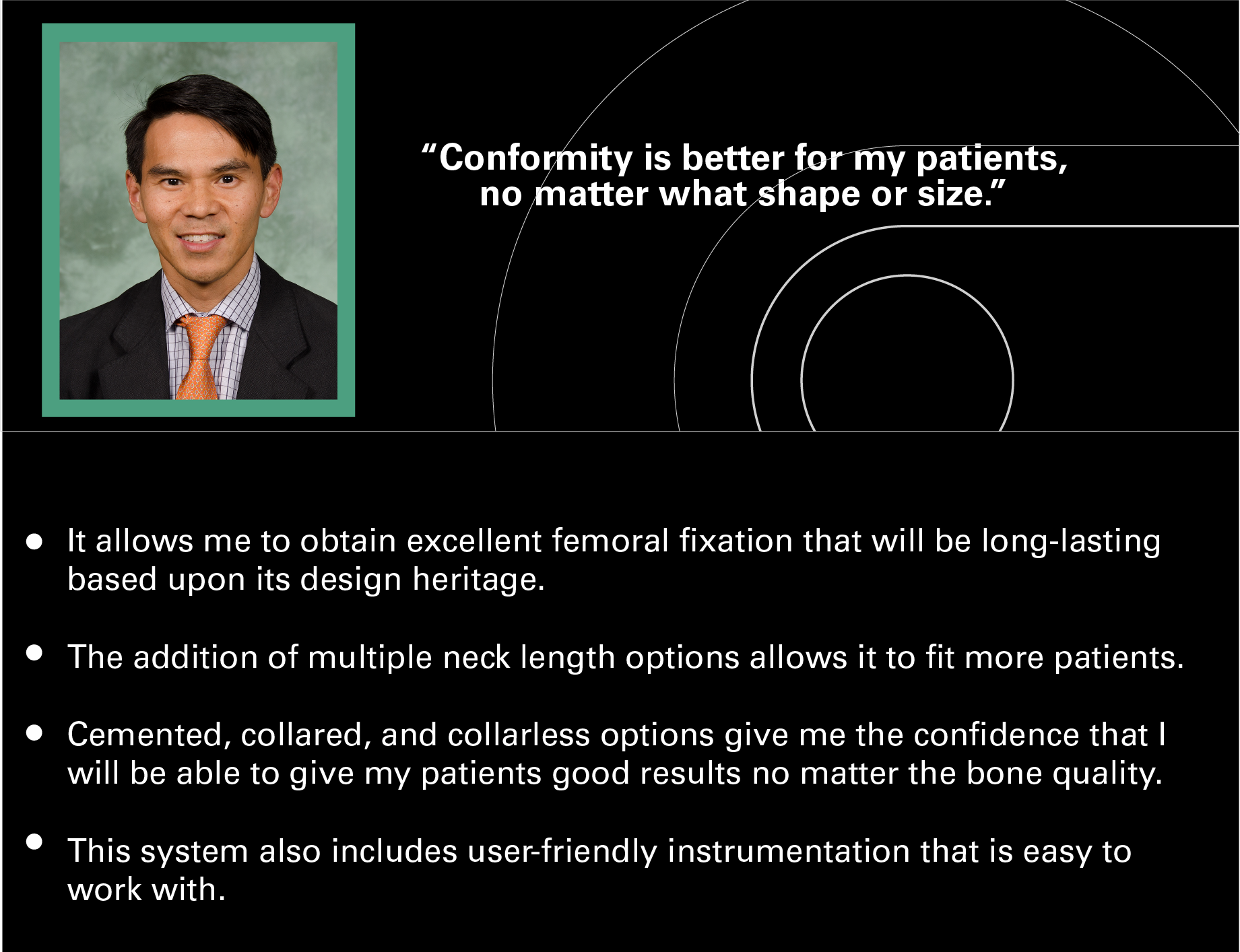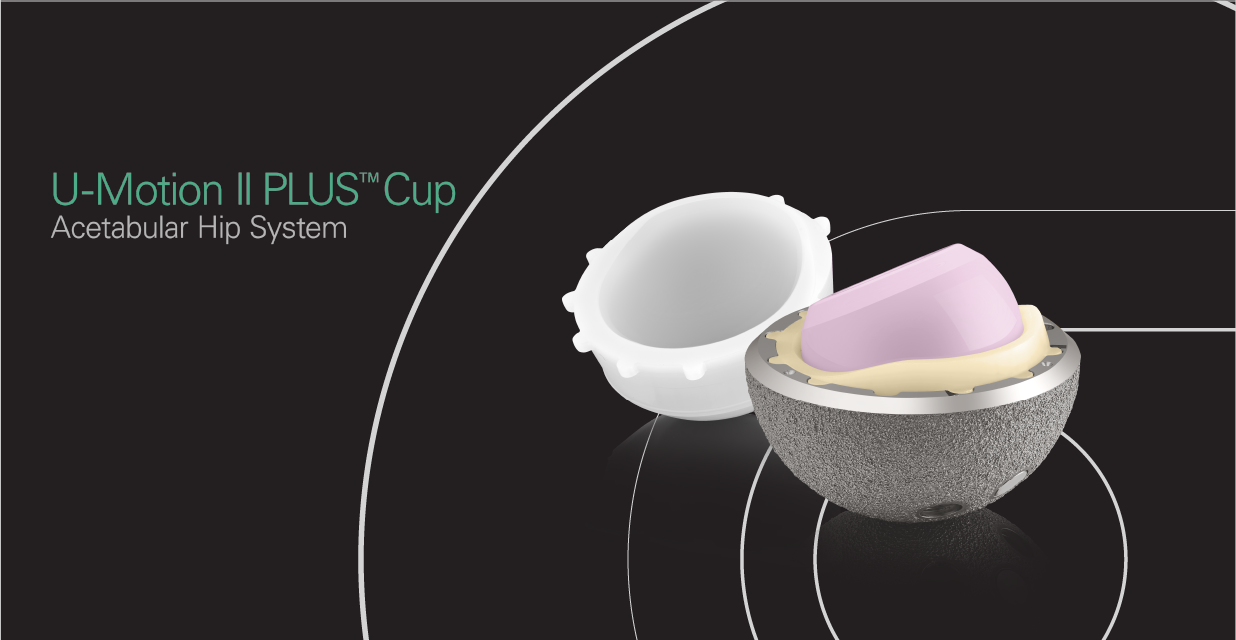 U-Motion II PLUS Line Extension – is FDA Cleared and will become commercially available July 2023!
U-Motion II PLUS is a comprehensive acetabular system that offers a wide range of acetabular cups, liners, and femoral head options for primary and revision hip arthroplasty.  As part of United's commitment to quality, we are dedicated to actively listening to the voice of the customer.  It is in furtherance of mindset that we work tirelessly to respond quickly to address our surgeon customers' surgical needs and improve the continuum of care through advanced orthopedic surgical solutions. Our newest line extension does just that by allowing the U-Motion II PLUS Acetabular System to be compatible with the 36/48 & 40/54 head/liner options. 
The larger femoral head sizes are designed to help improve hip mobility and reduce the risk of joint dislocation. This system is designed to maintain high-quality polyethylene strength and wear integrity properties. These advanced acetabular options provide orthopedic surgeons the flexibility they need during surgery to address clinical problems they might encounter.

We would love to discuss our new line extension with you further or answer any technical questions you may have. Please contact Hal Holbrook @ hal.holbrook@unitedorthopedic.com or call 801-663-6375.